What we can offer:
Colour powder - we work out exactly how much powder you need for your event. Powder comes in a range of quantities and colours.
Colour run protective sunglasses
Colour shooters for the start - start your event with a colour explosion
A medal for every participant as shown - 20 characters of engraving free of charge.
A certificate to download and award to your pupils at the end of the challenge.
A template letter to send to parents, informing them about the challenge.
A sample waiver for parents to sign prior to your challenge
A sample risk assessment for your event including detailed information on how to use and dispose of the powder safely.
A wide range of other fantastic accessories to enhance your challenge.
Fantastic customer service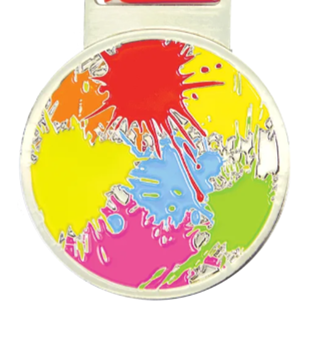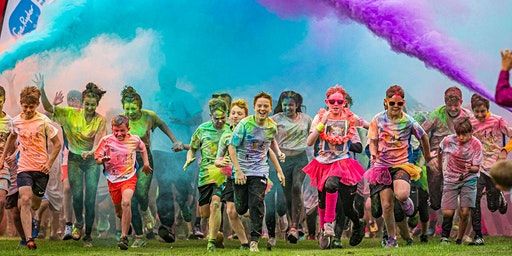 We can do all the hard work for you, parents either sign up directy using a specially created link on our website or you let us know the numbers taking part and we will happily invoice you and send the medals, powder and accessories directly to you.
We can completely personalise the challenge for you so please let us know if you have a particular idea. What's more, if you are part of a PTA and looking to organise a fundraising event, we are are more than happy to advise!
Interested? Would you like us to put together a quote for your school or group? Please complete the form below and we will be in touch.